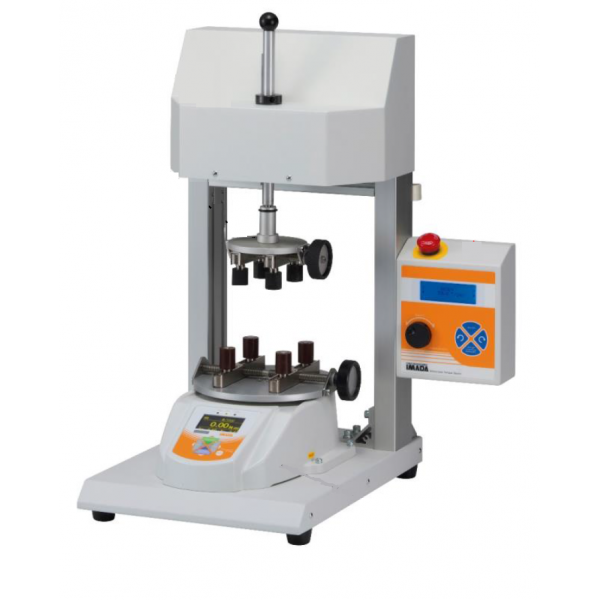 MTS : Motorized Torque Stand
Motorized test stand for determining and testing the opening and closing forces of screw caps, used for bottles, cans, cosmetic products etc. 
Adjustable rotation speed : 3 - 90 degree/sec. 
Sample Height From 140 to 340 mm. 
Option  Rotary encoder (-RA is at the end of the model).