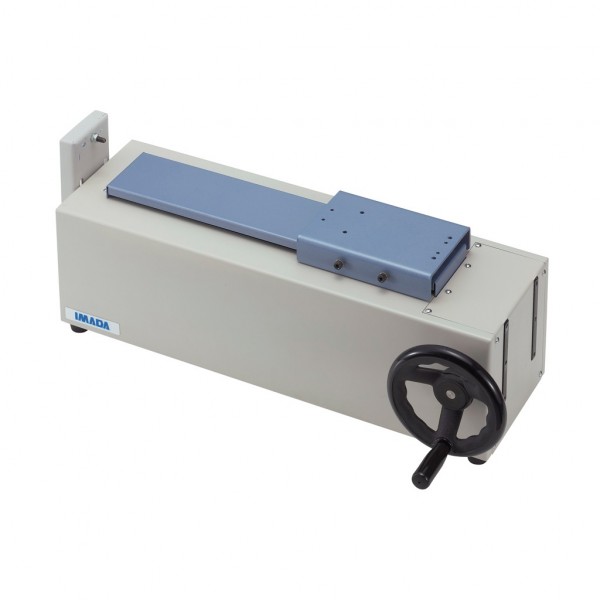 SH-1000 Horizontal manual test stand - +/-1000N
Horizontal  manual test stand with

 with hand wheel 

for measuring compression and tension forces. 

Capacity: max. +/-1000 N. 

Test stand with adjusting knob, max. stroke 250mm. 

Travel of a mounted force gauge

 = 1.2

/a complete turn of its handle. 

Fine movement for exact positioning. 
Available with distance measuring system.