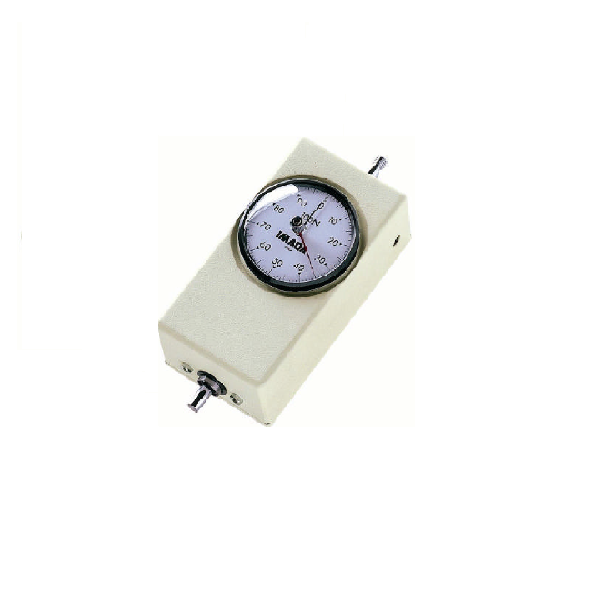 UK : Compact Model Mechanical Force Gauge
Simple, rugged, compact, virtually maintenance free. 
No batteries needed. 
Specially designed dial will retain peak values. 
Full set of accessories and carrying case included. 
Dimensions: 4-1/2" L x 2-1/2" W x 2" D. 
Ideal for OEM or permanent installation. 
Can be used in tight spaces where other gauges will not fit.