Multi-Axis Accelerometer
Sensel Measurement commercializes and designs a large range of Multil axis accelerometers intended for a lot of applications. We offer a large range of measurement from ±1g to ±100g, with linearity below 0.2% of the measurement range. The housing cases include up to 3 single axis sensors from the SM-B and SM-BDK series. They are built up on request, allowing you to choice and calibrate the outgoing signal (0...5V, 4...20 mA) according to the capacity needed by your application.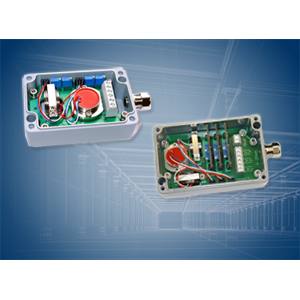 Pressure die cast aluminium sensor housing, 3-axis accelerometer (

SM-B & SM-N series

), for measuring accelerations. 
Output signal 4-20mA. 
Degree of Protection IP 65. 
Sensor and signal conditioner electrically isolated from housing. 
Temperature drift compensation. 
Insensitive of interference frequencies. 
See more